1. Please visit our affiliate website as below to create an affiliate account.
Click Here
2. Click "Sign Up", complete the registration form and wait for your account to be approved.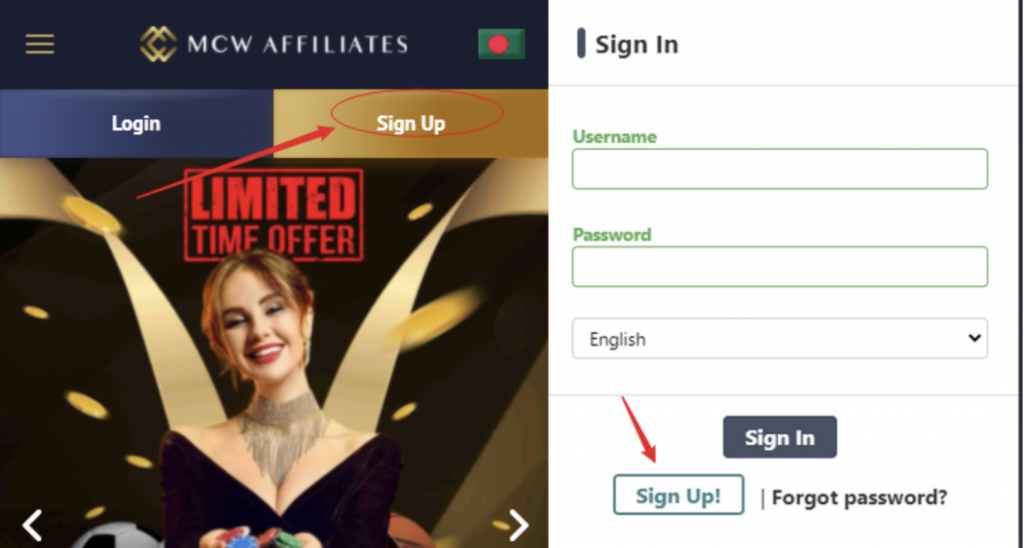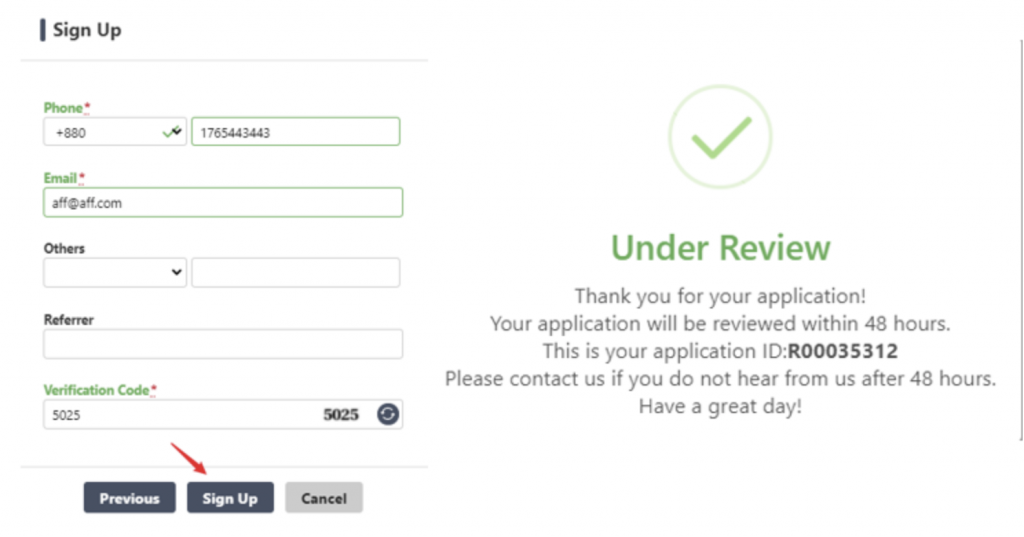 Once your affiliate account is reviewed and approved, you will receive an email notification with important information.

Possible error to avoid:
1. You have selected a communication method but errors occur because you do not enter the correct information.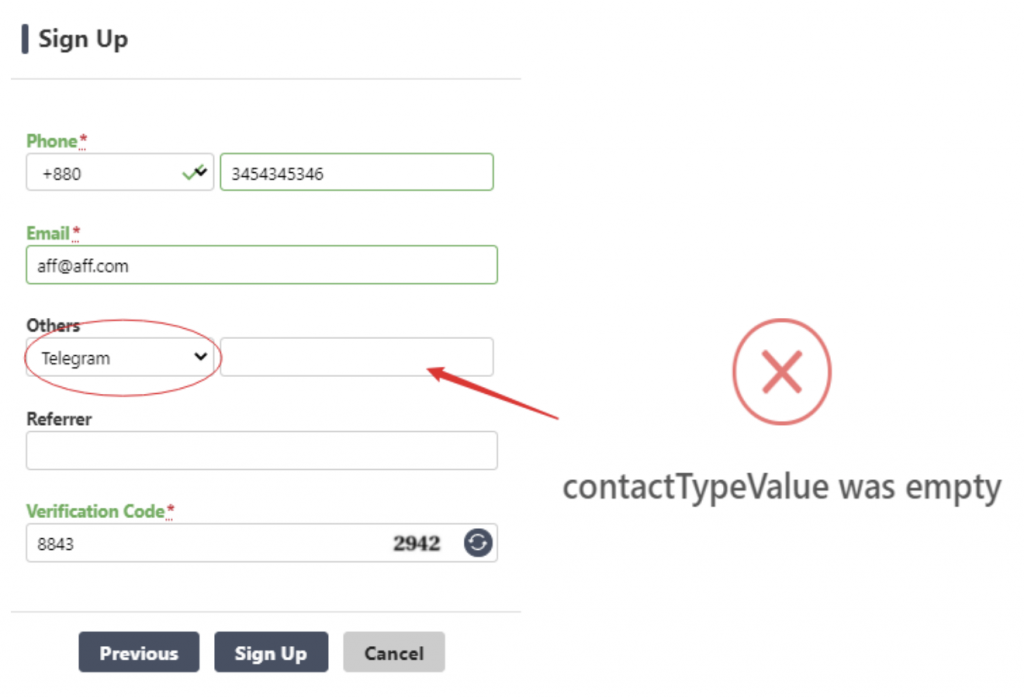 2. If you do not have another communication method, select "Empty".