How to Use Member Search:
1. You may check your player's summary statement from Menu > Report > Member Search.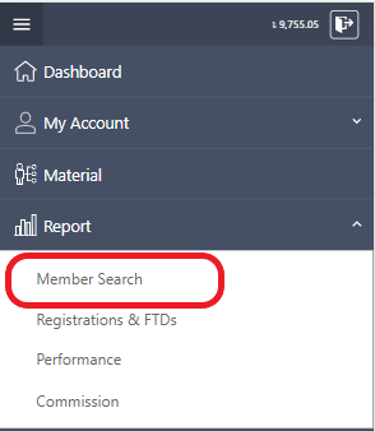 2. Set the date where you first registered your affiliate account. If you don't remember the exact date, choose 1st January 2021.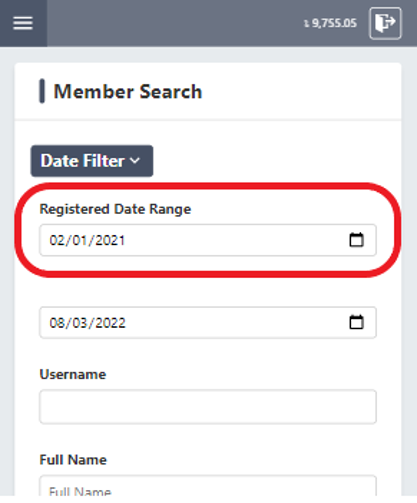 3. You can search your player by username, Full name, last login IP, last bet Time, and last deposit date. You can also search multiple usernames at the same time.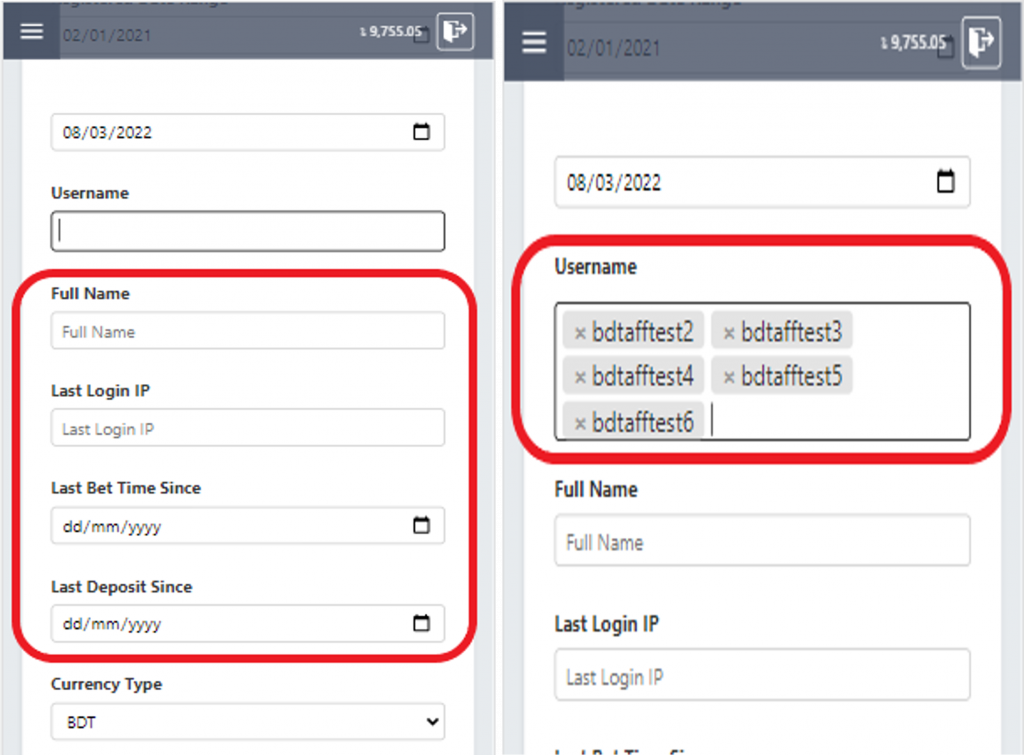 4. After providing your player's information, Click Search .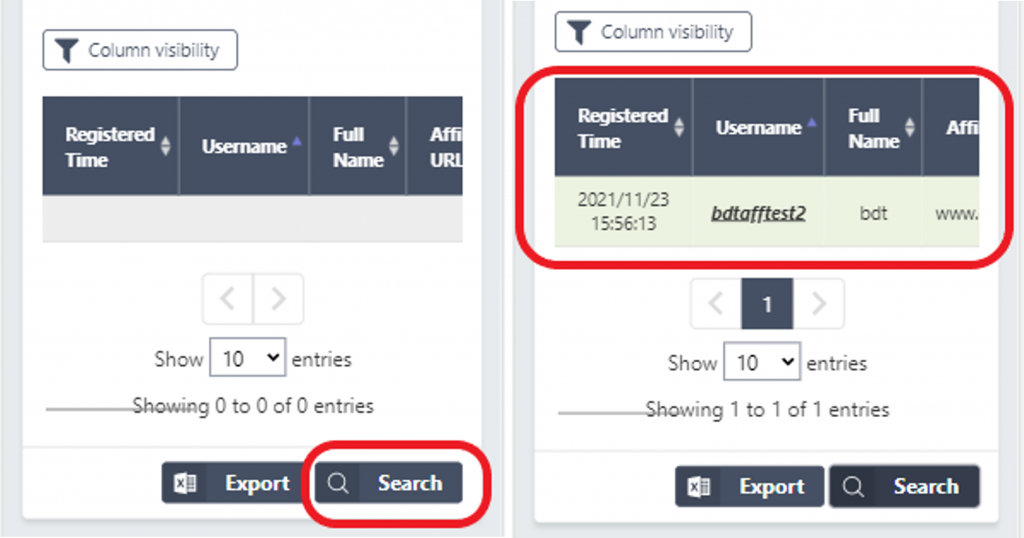 5. You can see your player's registered time, username, Full name,Affiliate URL, Status of the account, Last login IP, Sign up IP, Last login Time, Last deposit Time, Last Bet Time and the Currency type.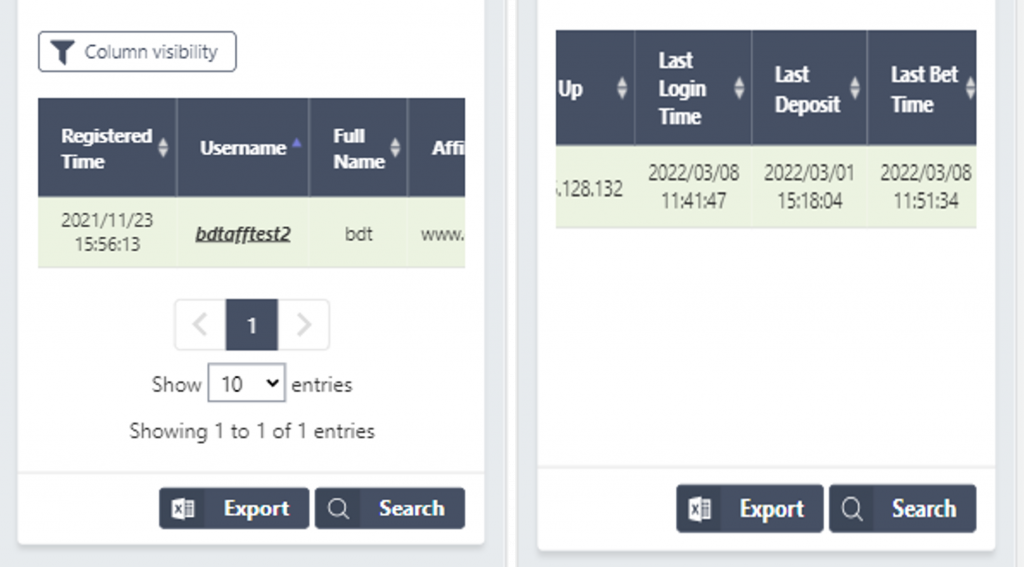 6. Click the username to see your player's Summary. It will show you your player's total deposit, withdrawal, adjustment, bonus, turnover and Win/lose from the time the player registered his account.