1. Affiliates commission is paid every Wednesday before 12 noon.
2. Check if you have an "Available" commission. You are only allowed to withdraw the "Available" commission. You will not be able to withdraw the "Pending" commission.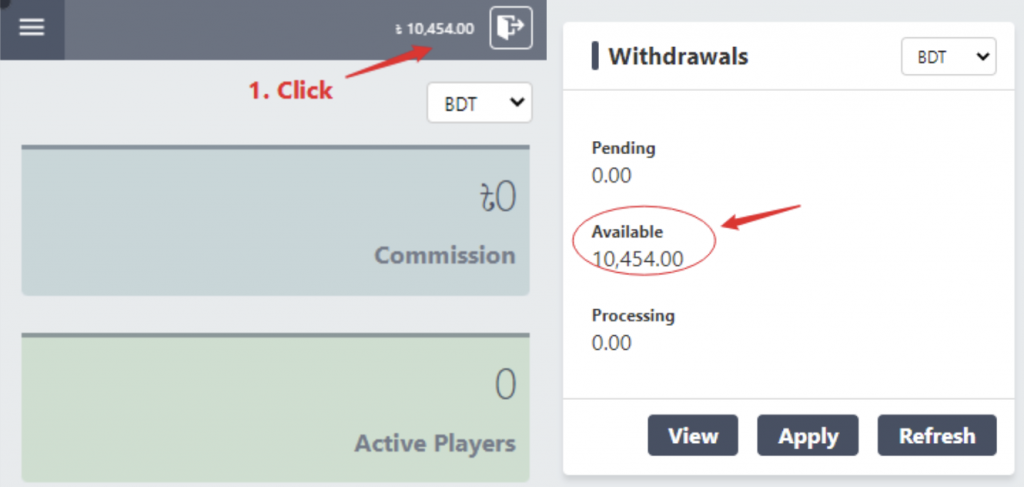 3. You may withdraw the affiliate commission to your MCW player account. You can withdraw the entire amount at once.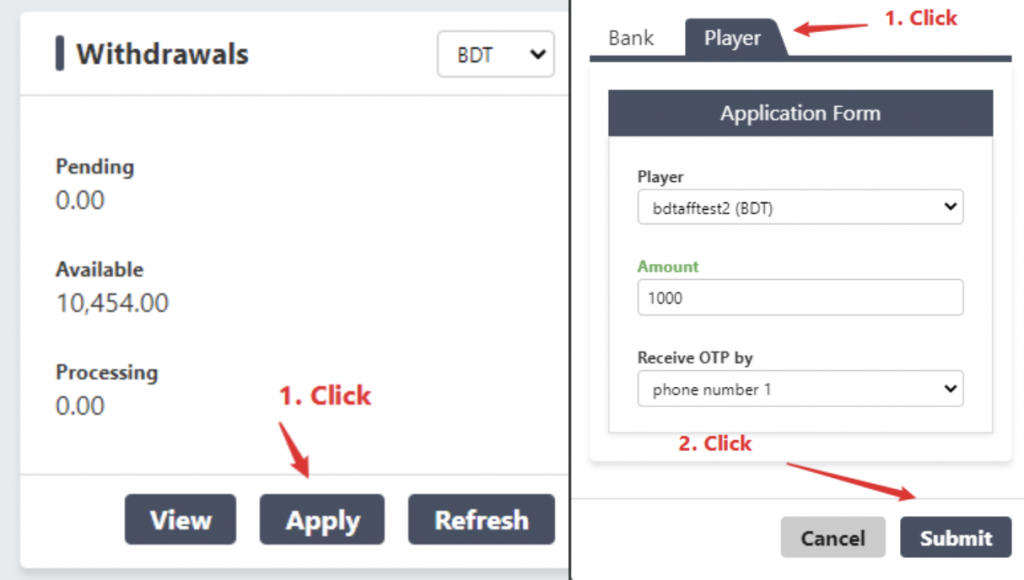 4. Verification is required to complete the withdrawal. You can choose to receive the verification code with EMAIL or SMS.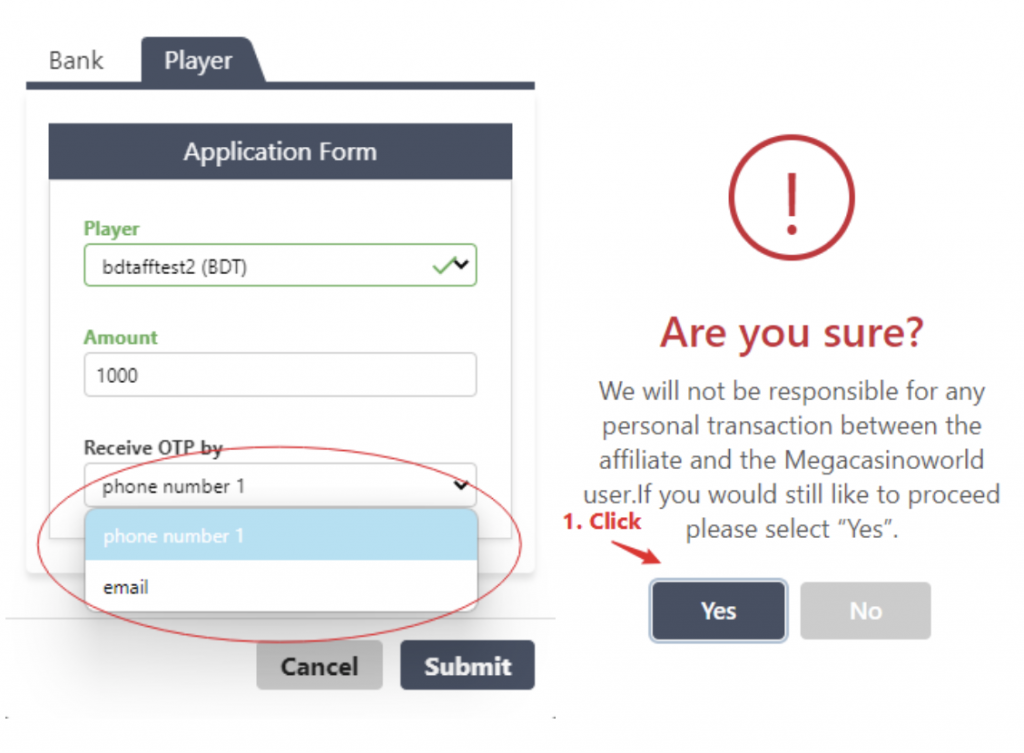 5. Check your email or SMS to retrieve the verification code. You will receive the code on your MCW player account registered email or phone number.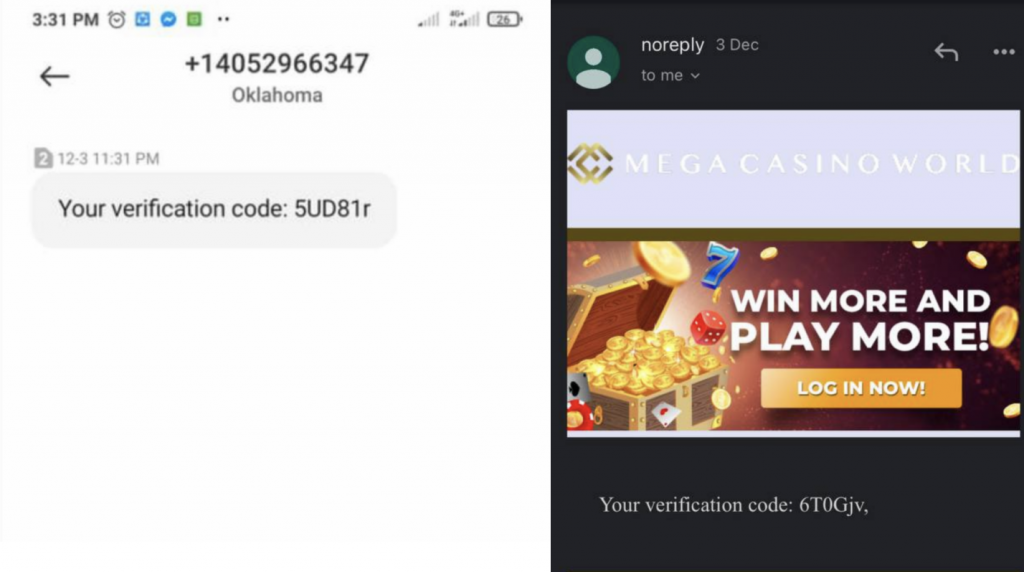 6. Enter the verification code that you received.
7. Congratulations. You have completed your commission withdrawal. Check your player account balance.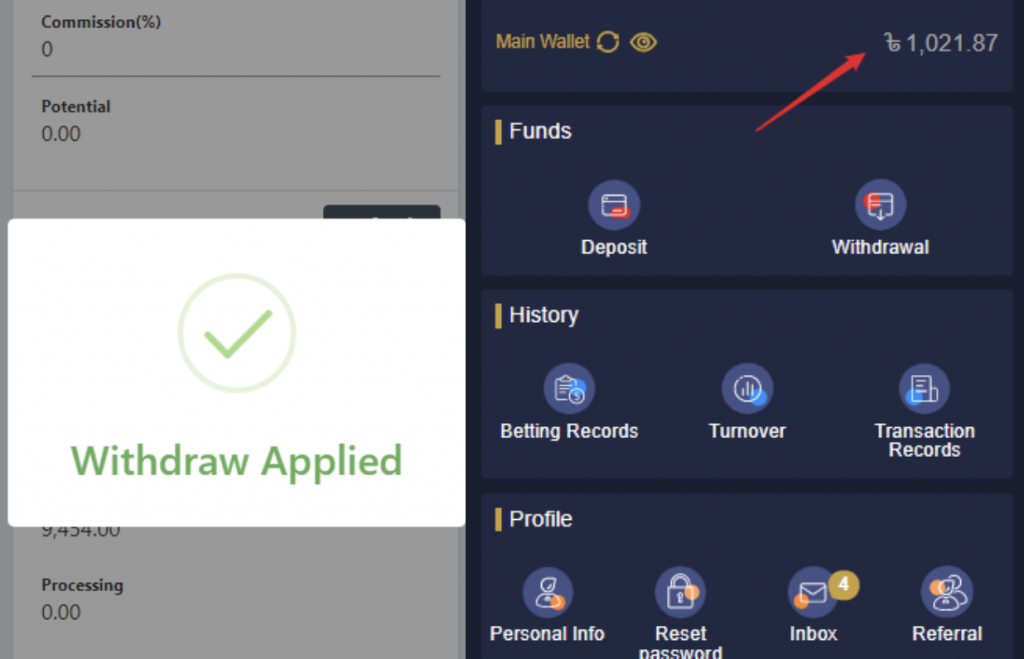 8. You may now withdraw from player account to your Local bank, Gcash, GrabPay or Paymaya.